Have you ever envisioned your future self and thought about what you want to accomplish? Whether you're a student, a young professional, or a seasoned veteran in the workforce, it's important to set goals and plan for the future.
In this blog post, we'll explore ten examples of 200-word future plan paragraphs to help you visualize your aspirations and carve your path. Remember, the future is not set in stone, and it's up to you to shape it.
1. Pursuing Higher Education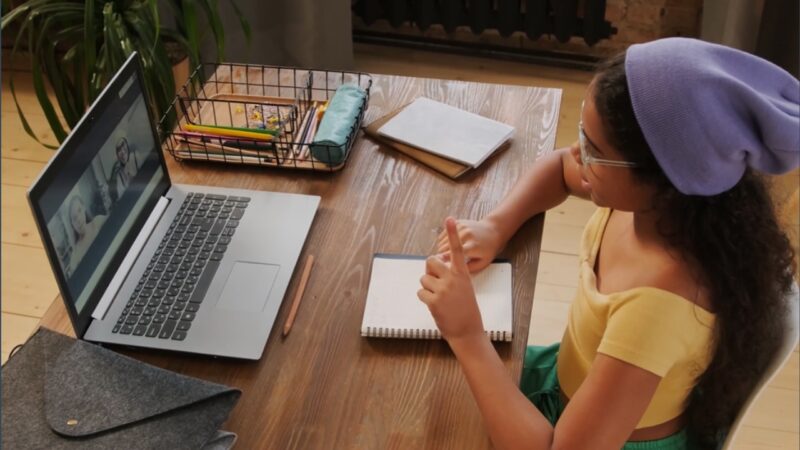 Ever since I can remember, learning and expanding my knowledge have been the driving forces in my life. My unwavering passion for understanding the world around me has led me to set my sights on pursuing a master's degree in Environmental Science within the next five years. 
This will allow me to play a significant role in the global effort to promote sustainability and protect our fragile planet. I aspire to join a prestigious university where I can immerse myself in groundbreaking research, working alongside experts to address the critical challenges facing our environment.
In order to make this dream a reality, I will diligently seek out scholarship opportunities, tapping into various sources of financial aid to support my academic journey. I will also actively participate in networking events, where I can forge connections with like-minded individuals and establish relationships with potential mentors who can guide me in my pursuit of excellence. 
By doing so, I aim to develop a well-rounded skillset and emerge as an innovative leader within my field, one who is unafraid to challenge conventional wisdom and explore uncharted territories.
My ambition is to push the boundaries of our current understanding and uncover novel solutions to the pressing environmental issues we face. By dedicating myself to the pursuit of knowledge and the betterment of our planet, I am confident that I can make a lasting impact in the realm of environmental science, leaving a positive and enduring legacy for future generations.
2. Launching a Startup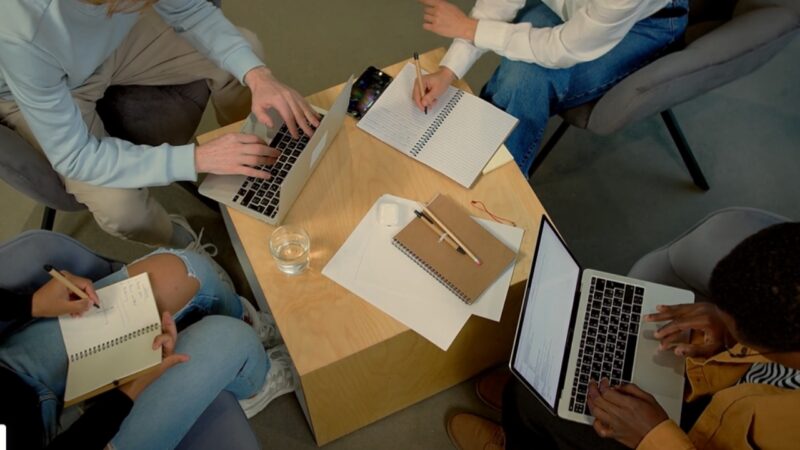 As I gaze into the future, I envision harnessing the power of innovation to revolutionize the world around us. In the coming years, I am determined to transform my creative ideas into reality by establishing a technology startup. My mission will be to develop trailblazing solutions that elevate daily life and advance digital accessibility for all. By pushing the boundaries of what is possible, I aspire to make a lasting impact on the ever-evolving tech landscape.
To set the wheels of my dream in motion, I will meticulously refine my business plan, ensuring it is both comprehensive and compelling. I will also identify potential investors who share my vision and can provide the financial support necessary for success. Building a cohesive, dedicated team of professionals will be instrumental in bringing my ideas to fruition, as their collective expertise will fuel the growth and development of my startup.
To bolster my entrepreneurial journey, I will immerse myself in local startup events, such as accelerators and incubators, where I can glean invaluable insights and forge meaningful connections with fellow innovators. By learning from the experiences of others and embracing a collaborative mindset, I will be better equipped to navigate the challenges and opportunities that lie ahead.
Through unwavering commitment, hard work, and perseverance, I am confident that my technology startup will emerge as a game-changer in the industry. Together, we will redefine the way we interact with technology and create a brighter, more accessible digital future for all.
3. Embracing a Healthier Lifestyle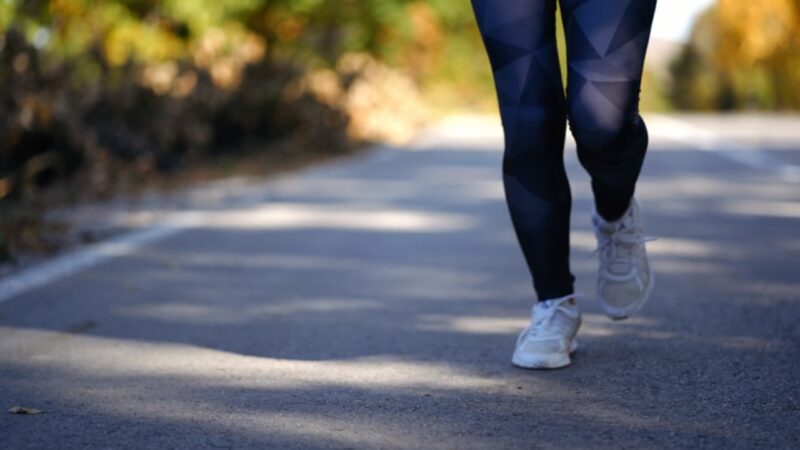 Looking forward, I am absolutely committed to living a healthy and wholesome lifestyle. I refuse to let the stresses of everyday life take a toll on my well-being any longer. I have decided to take charge of my health by incorporating regular exercise, healthy meals, and mindfulness practices into my daily routine.
To kickstart my fitness journey, I plan to join a local gym and enroll in fitness classes. I am excited to challenge myself and set achievable goals that will help me achieve a well-balanced lifestyle. In addition to exercising, I will also experiment with new recipes and learn to cook nutritious and delicious meals at home.
Mindfulness will also play a significant role in my pursuit of holistic well-being. I am eager to explore meditation and yoga to reduce stress and cultivate a sense of inner peace. By prioritizing self-care and carving out time for mindfulness practices, I am confident that I can become the best version of myself.
I am beyond excited to embark on this journey to a healthier, happier, and more fulfilled life. With determination, focus, and a positive attitude, I am ready to tackle any challenges that come my way and achieve my goals. I am committed to living my best life, and nothing can stop me!
4. Exploring the World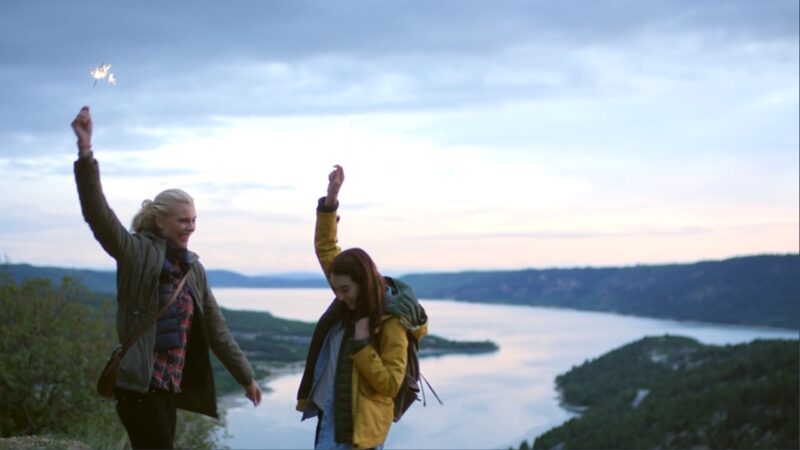 My unquenchable thirst for knowledge and passion for exploration have ignited a burning desire within me to embark on extensive travels in the coming years. I am determined to explore the world and immerse myself in the vibrant cultures, diverse languages, and unique experiences that each country has to offer. My goal is to visit at least three new countries each year, each trip serving as an opportunity for personal growth and self-discovery.
To make this dream a reality, I will prioritize saving money, researching affordable travel options, and creating detailed itineraries for each adventure. Through careful planning and preparation, I will make the most of every moment and ensure that I have the resources I need to fully embrace the experience.
Throughout my travels, I plan to connect with locals, volunteer in communities, and document my journeys. By doing so, I hope to broaden my perspective, gain a deeper understanding of different cultures, and create lasting memories that will stay with me forever. Travel will not only enrich my life, but it will also empower me to grow and evolve as a global citizen, fostering a sense of empathy, compassion, and understanding towards others.
I am beyond excited to embark on this incredible adventure and explore all that the world has to offer. With a heart full of curiosity, an open mind, and a spirit of adventure, I am ready to embrace each new country with open arms and a smile on my face.
5. Cultivating a Creative Career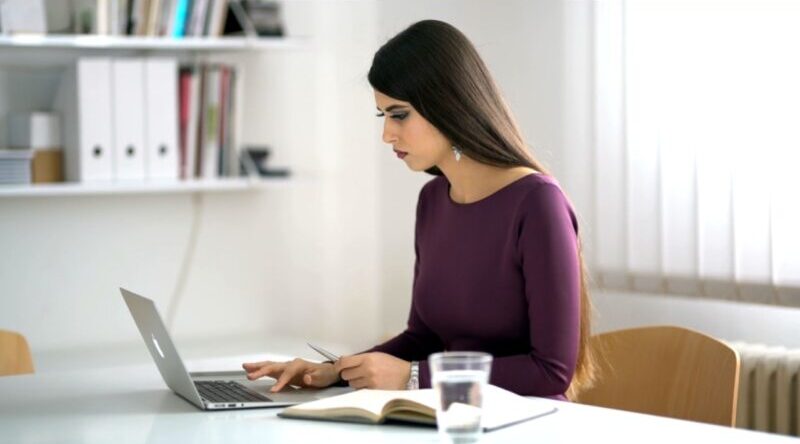 In the years to come, I see myself carving out a successful career in the dynamic and ever-evolving creative industry as a writer and content creator. With a fierce determination and unwavering passion for storytelling, I will leave no stone unturned in my pursuit of excellence.
To refine my craft, I plan to attend workshops, join writing groups, and submit my work for publication. Through collaboration with other like-minded individuals, I am confident that I will hone my skills and develop a unique voice that resonates with audiences around the world.
In addition to traditional writing channels, I will create a personal blog and build a strong online presence through social media platforms. By leveraging the power of digital media, I aim to connect with readers and create content that inspires, educates, and entertains.
With a steadfast commitment to my craft and a desire to make a meaningful impact on the world, I am confident that I will achieve my dream of becoming a renowned writer. Whether through the written word, multimedia storytelling, or any other creative avenue, I am determined to use my talents to make a positive difference in the lives of others.
6. Giving Back to the Community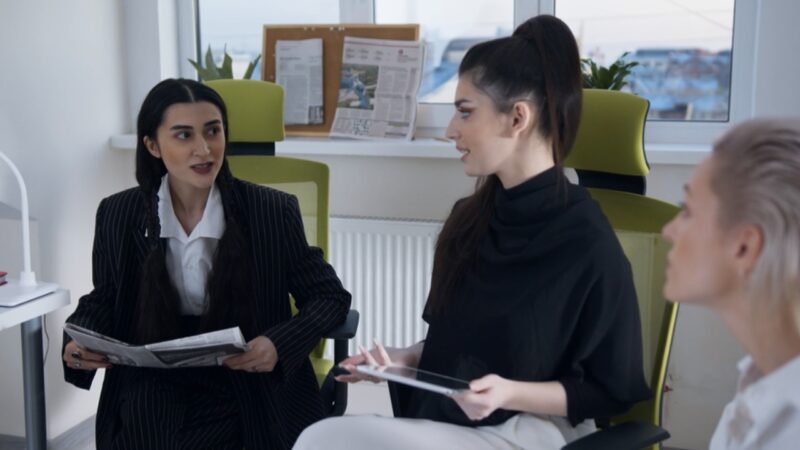 As I envision my future, I am filled with a deep sense of purpose and a burning desire to make a meaningful impact on my community. Through volunteering and supporting local initiatives, I am determined to be an agent of change and contribute to the betterment of society.
To achieve this, I will actively seek out opportunities to work with nonprofits, schools, and other organizations that align with my values and passions. By dedicating my time and skills to causes I deeply care about, I am confident that I can make a tangible difference in the lives of those around me.
Moreover, I plan to organize community events, fundraisers, and awareness campaigns to foster a sense of unity and shared purpose. By bringing people together and rallying around a common cause, I hope to inspire others to join me in making a difference. Together, we can create a ripple effect of positive change that spreads far beyond our immediate community.
Through my actions, I aspire to encourage others to recognize their own power to effect change and to become active participants in shaping a brighter, more compassionate future for all. With a steadfast commitment to my community and a deep sense of empathy for those in need, I am confident that I can make a difference and leave a lasting impact on the world.
7. Building a Sustainable Lifestyle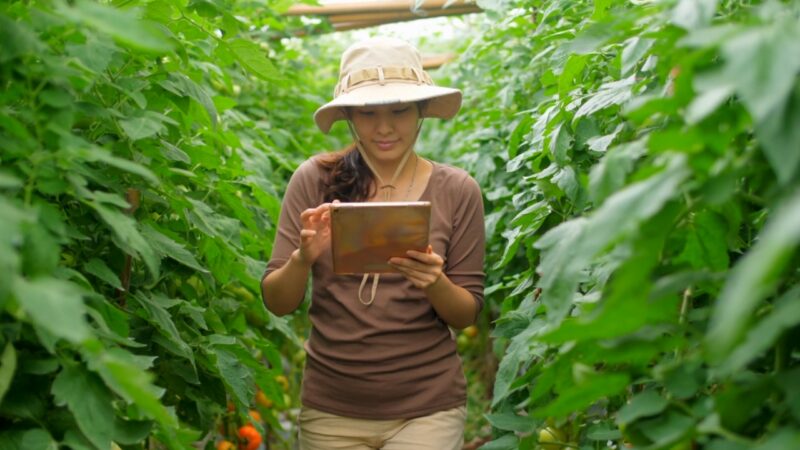 Looking towards the future, I am committed to living a sustainable and eco-conscious lifestyle that benefits both myself and the planet. I am determined to make a tangible difference in reducing my carbon footprint and protecting our environment for future generations.
To achieve this, I plan to transition to renewable energy sources such as solar power for my home. I will also implement waste-reduction strategies such as composting and recycling, and choose energy-efficient appliances to reduce my energy consumption. By taking these steps, I will not only lower my carbon footprint but also save money in the long run.
In addition, I aim to support local and ethical businesses, promoting fair trade and organic products. By doing so, I hope to encourage others to make informed decisions and contribute to a more sustainable future. Through my actions, I hope to inspire others to join me in safeguarding our planet and creating a healthier, more sustainable world.
As we face the challenges of climate change and environmental degradation, it is essential that we take responsibility for our actions and work towards a sustainable future. By adopting these eco-friendly practices, I am confident that I can make a meaningful impact and contribute to a brighter future for all.
8. Advancing in My Career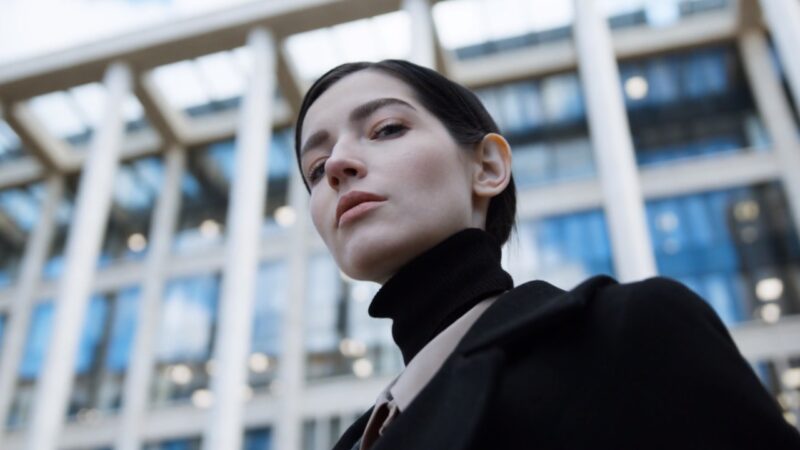 As I look ahead to the future, I am determined to take my career to new heights and become a leader in my industry. I am committed to investing in my professional development through continuing education, training programs, and relevant certifications. By continuously building my knowledge and skillset, I am confident that I can stay ahead of industry trends and remain competitive in a fast-paced and ever-changing business landscape.
In addition to expanding my knowledge, I plan to build a strong network of colleagues and mentors to provide guidance and support along the way. By fostering these relationships, I can stay informed about new opportunities and seek advice from seasoned professionals in my field.
To demonstrate my capabilities and commitment to excellence, I will seek out challenging projects and stretch assignments. By taking on these projects, I can showcase my skills and demonstrate my value to my organization.
With a combination of hard work, perseverance, and strategic planning, I am confident that I will achieve my career aspirations and make a lasting impact in my field. By staying committed to my goals and continually pushing myself to grow, I am determined to be a leader in my industry and a source of inspiration for others.
9. Achieving Financial Independence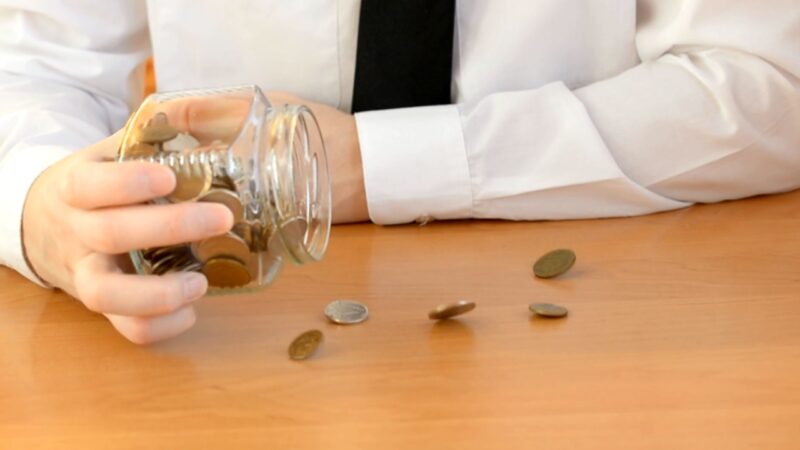 As I prepare for my future, financial independence is a top priority. I am determined to take control of my finances and secure a comfortable and stable future for myself. Over the next decade, I will focus on eliminating debt, building an emergency fund, and investing in a diverse portfolio to ensure that I am financially secure.
In addition to building my savings, I will establish multiple income streams to increase my earning potential. This may include freelance work or a side business, which will not only generate additional income but also provide opportunities for personal growth and professional development.
By setting clear financial goals and adhering to a disciplined budget, I will lay the foundation for a secure and comfortable future. I will keep my eye on the prize and stay committed to my financial plan, no matter what challenges may arise.
With patience and dedication, I am confident that I can achieve financial independence and enjoy the freedom to live life on my terms. I will not let financial worries hold me back or prevent me from pursuing my dreams. By taking control of my finances and building a strong financial foundation, I can live a life of abundance, security, and possibility.
10. Nurturing Personal Relationships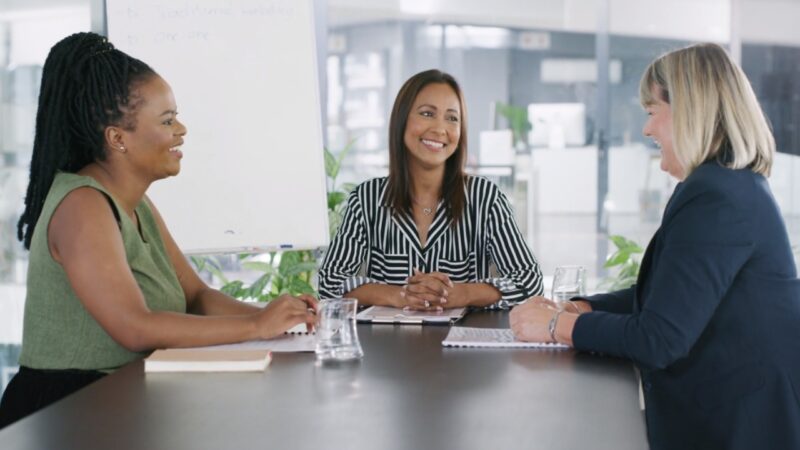 I am committed to nurturing and deepening my personal relationships. I recognize that our relationships with family, friends and romantic partners are the foundation of a fulfilling life, and I plan to invest time and energy in creating meaningful connections with the people I care about.
To do this, I will engage in open communication, practice empathy, and offer unconditional support. By being there for my loved ones through thick and thin, I can strengthen our bonds and build a foundation of trust and understanding.
I also plan to invest time in shared experiences that foster bonding, such as traveling, attending events, and participating in hobbies or activities. By doing so, I can create lasting memories and build a sense of camaraderie that will endure over time.
By cultivating an attitude of gratitude and prioritizing the people I care about, I am confident that I will build a strong support network and experience the joy of meaningful, lasting connections. I am excited to see the positive impact that these relationships will have on my life and to be there for the people who matter most to me.
Final Words
By setting clear goals and prioritizing your aspirations, you will feel much more confidence that you can achieve your dreams and live a fulfilling life. Whether it is pursuing a successful career, cultivating meaningful relationships, or living a sustainable lifestyle, determination is the key, and it is sure to bring a positive impact on your habits.